Peoria Prairie Storyteller Guild
Presents
Central Illinois Best Storytellers
A feast for the ears and aerobics for your funny bones.
(alphabetical order)

Mary Claire Anderson
email: mcandersonpcs@yahoo.com
:

Mary Claire tells stories that she feels must be told because they have touched her heart of tickled her funny bone.

Back to top
---
---
Bill Homel
email: w.homel@insightbb.com

phone:
Bill is currently focusing on movie making and theater performances.

---
Alan Gardiner

email: alan_gardiner_atkinson@yahoo.comp
phone:



Back to top
---
website: http://prairietellers.us/kay_price.html

email: price.kay.m@gmail.com

phone: 309-243-7194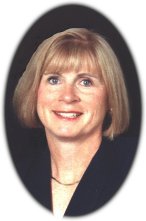 Kay can bring stories alive with a basket full of tricks, costumes, and props, to fill a room with laughter and joy. She has been performing in central Illinois with her nonsense and wisdom for 10 years.


---



email: reha26@hotmail.com

phone: 815-915-7008

Rick tells and sings clever tales from American folklore and Celtic revival. He often tells his stories with the help of guitar, banjo, slide whistle or other instruments.
---
---


---