Peoria Prairie Storyteller Guild
Presents
Central Illinois Best Storytellers
A feast for the ears and aerobics for your funny bones.
(alphabetical order)

Mary Claire Anderson
email: mcandersonpcs@yahoo.com
:

Mary Claire tells stories that she feels must be told because they have touched her heart of tickled her funny bone.

Back to top
---
Back to top
---
<>
Back to top>
---
Catherine Barnett

email: cbarnett@prairietellers.us


phone:




<>I have been telling stories ever since I was a little girl and my parents gave me a red plastic tape recorder.><>I have always loved the electric connection between the listener and the sounds and senses of the oral narrative. >I enjoy my job as young adult librarian and program coordinator at the Chillicothe Public Library, as well as growing things in and around my home in the heart of Peoria. Other interests include singing, acting, & literature.

<>>
---
Back to top
---
website: http://prairietellers.us/kay_price.html

email: kayprice@prairietellers.us

<>phone: 309-243-7194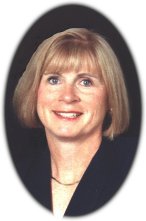 Kay can bring stories alive with a basket full of tricks, costumes, and props, to fill a room with laughter and joy. She has been performing in central Illinois with her nonsense and wisdom for 15 years.
---



email: reha26@hotmail.com

phone: 815-915-7008

Rick tells and sings clever tales from American folklore and Celtic revival. He often tells his stories with the help of guitar, banjo, slide whistle or other instruments.
---


---


---